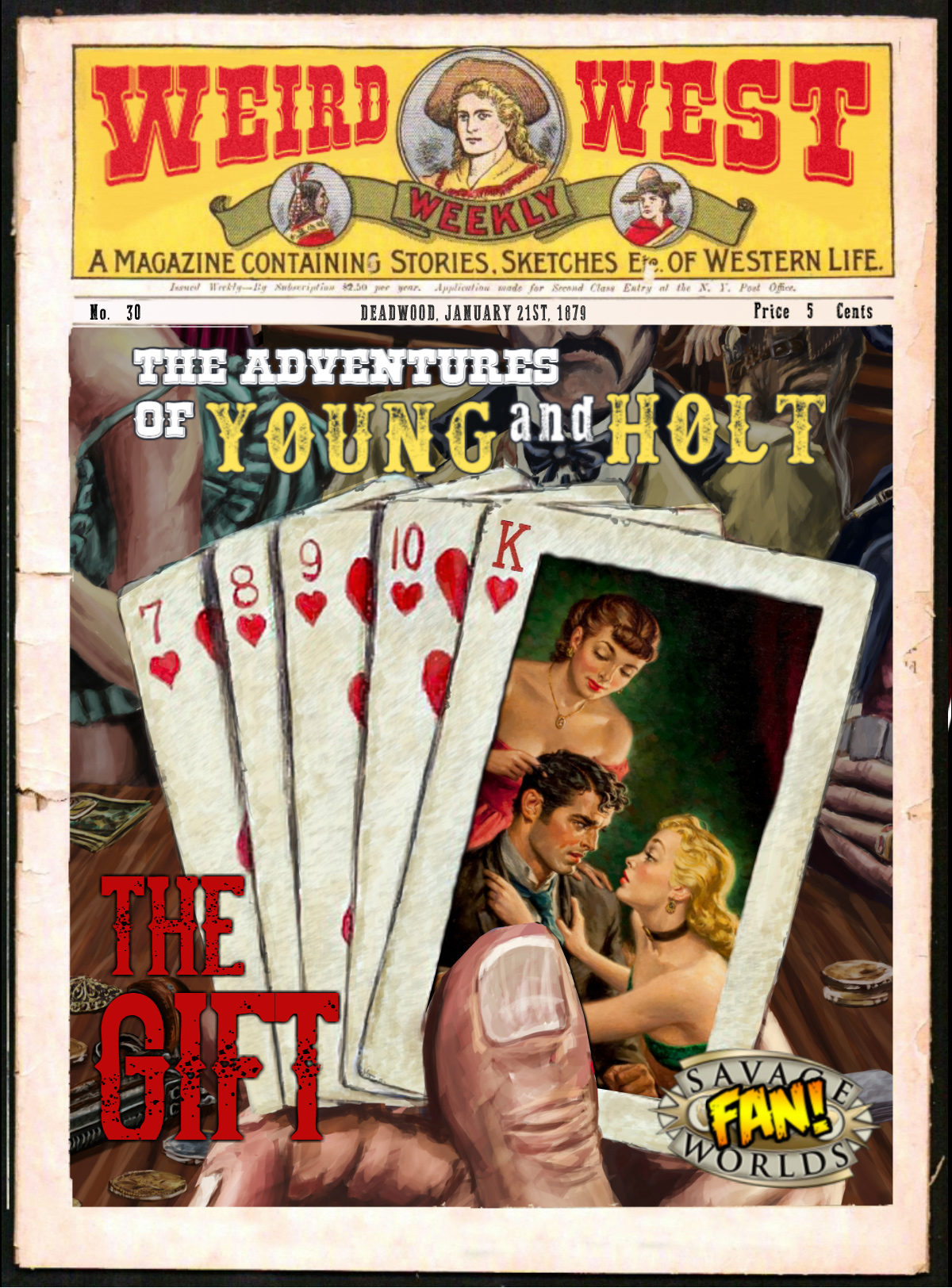 In this issue, Joshua Young succeeds in getting a chance to speak to Reddington, if he can stay sober, and Porter receives a present surprise visit from Jasmine, and makes a risky confession to Regina.
This should be interesting, so let's see where they're at…
Music for this issue:
Intro Music – Eagle Stone Collective "Sighting at Bigtooth Ridge"
Marcus Eads – "Camp Meeting on the Fouth of July"
Eagle Stone Collective – "Latifrons Memorial"
Eagle Stone Collective – "Medley Untitled 03"
Eagle Stone Collective – "Premise of Memories (Part A)"

Sound FX from Plate Mail Games
Follow your Intrepid Marshal on Twitter
Follow Porter Holt on Twitter.
Follow Joshua Young on Twitter
Be a part of the Unofficial Deadlands Discord!
Podcast: Play in new window | Download
Subscribe: RSS