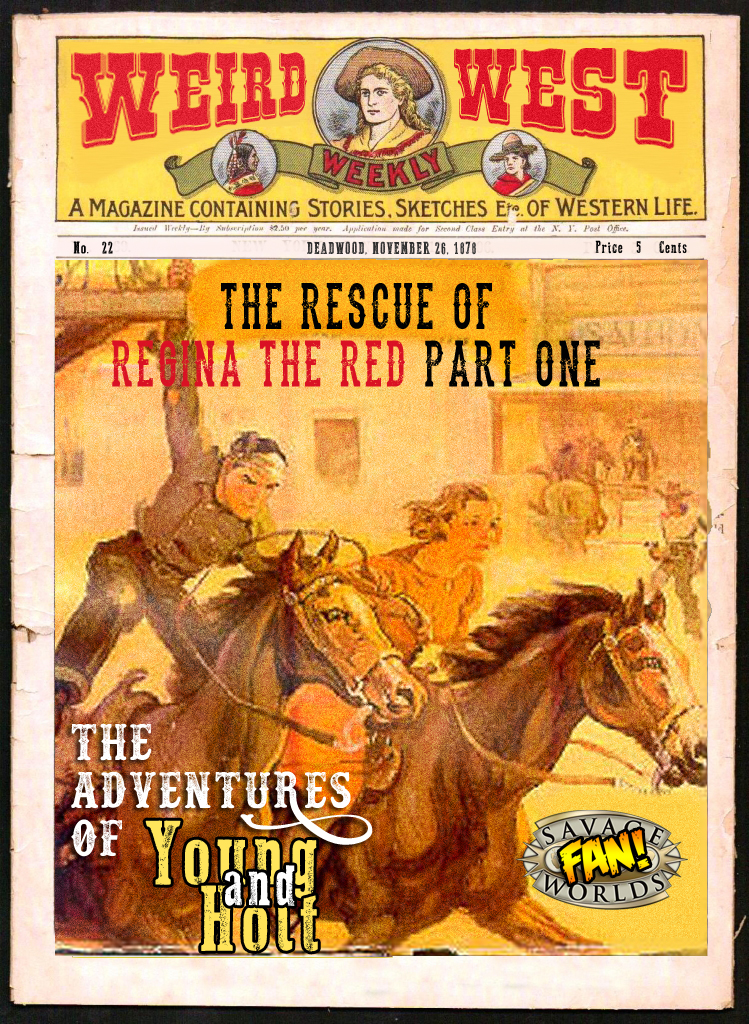 In this issue, Young & Holt, along with Joshua's old friend, Saul, put their plan in motion to not only rescue Regina the Red, but skeddadle out of Fargo alive.
I'm sure they've got everything well in hand.
So, let's see where they're at…
Some sound effects from Plate Mail Games
Music from Patrik Almkvisth
Music From Nicholas Gasparini
Follow your Intrepid Marshal on Twitter
Follow Porter Holt on Twitter.
Follow Joshua Young on Twitter
Be a part of the Unofficial Deadlands Discord!
And I reckon you are wondering about our contest. We're giving away five (5) $10 coupon codes good on the Pinnacle Entertainment Group website.
Here's what you need to do: Comment below on what you think will happen next issue. We'll choose from all the correct winners, after the release of the next issue.
Will Regina be rescued safely?
Will Regina met her maker during the rescue?
Will it be something completely different?
Podcast: Play in new window | Download
Subscribe: RSS