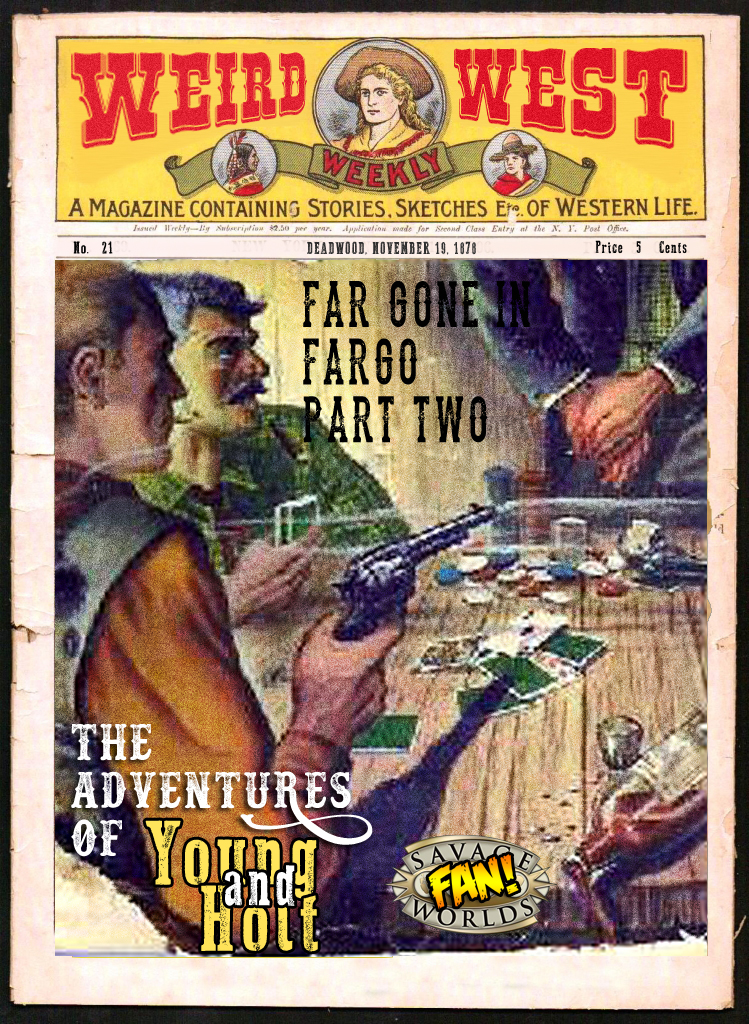 In this issue, Young & Holt, along with Joshua's old friend, Saul have arrived in Fargo to rescue Regina the Red, who may, or may not have been a paramour of Porter's. She's set to be hanged in just a couple of days, but the posse needs to get the lay of land in regards to the situation, and learns that justice may not be done.
So, let's see where they're at…
"Gold Rush Town" sound effects by PlateMail Games
"Train Station Platform" sound effects by PlateMail Games
"Phoenix, AZ" – Benedict Edwards – The Gin Palace
Follow your Intrepid Marshal on Twitter
Follow Porter Holt on Twitter.
Follow Joshua Young on Twitter
Be a part of the Unofficial Deadlands Discord!
Podcast: Play in new window | Download
Subscribe: RSS