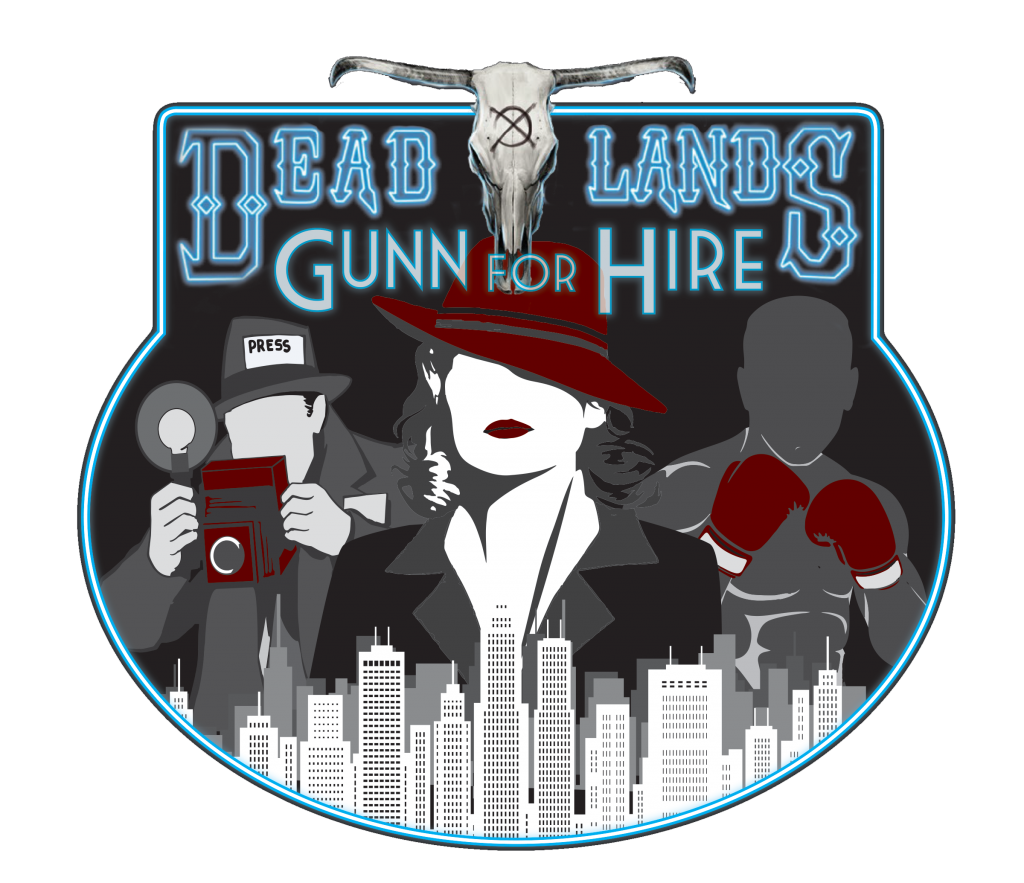 Nothing's ever simple. And in Chicago in 1933, where the shadows grow nearly as long as the bread lines, everything is seven shades of complicated. And for Grace Gunn and Miles Pike, the paths they're on are about to hit more twists and turns than the Monaco Grand Prix. But in a world where you swore you saw something you've never seen before and a black suited stranger insists you didn't. What else would you expect?
Music from this episode
Vainoras and the Altar of the Drill – "Alice"
Wordclock – "Thames Does Flow"
Lowering – "The Bridge (Midnight Walker)"
Hot Sugar Band – "Sermonette"
Hot Sugar Band – "Sandu"
Somewhere off Jazz Street – "Don't Give It All Away"
Manet – "This May, be Life"
Manet – "Zygomatic Bones for Days"
Manet – "No rest for the dead"
Manet – "The Log"
Follow Chris Hussey on Twitter.
Follow Brent Ritch on Twitter.
Follow Brad Smith on Twitter.
Follow Scott R. Nelson on Twitter.
Be a part of the Unofficial Deadlands Discord!
Podcast: Play in new window | Download
Subscribe: RSS