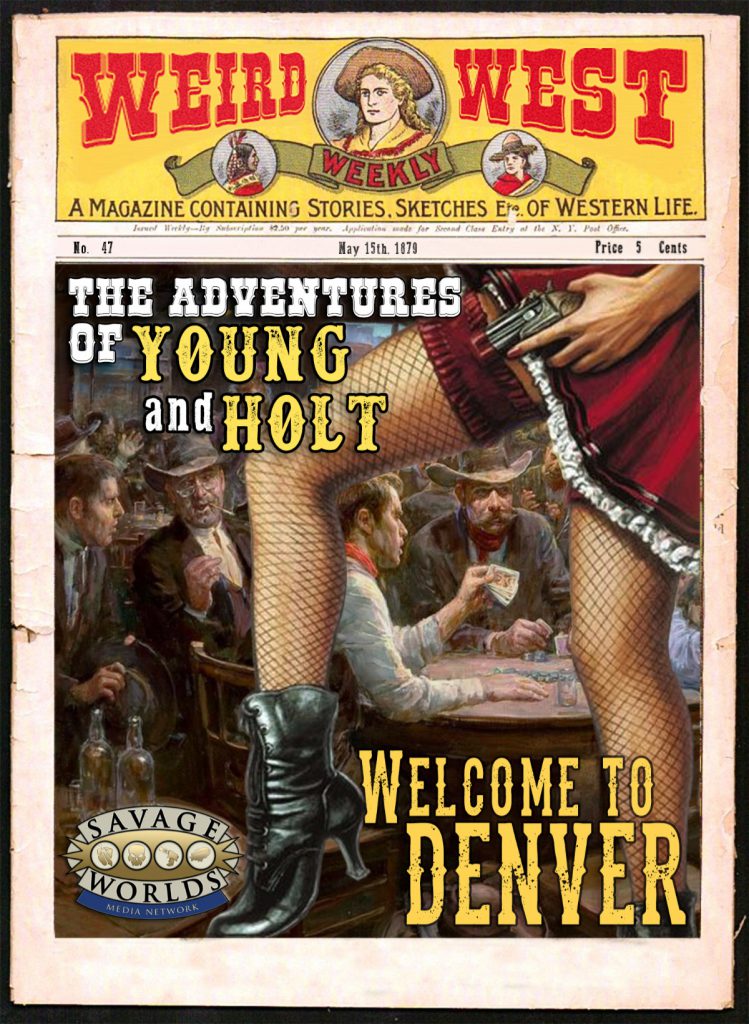 In this issue… Young and Holt and the rest of the passengers are finally back on the train and on their way to Denver. But before they get into town, it's time to have a few more words and say some goodbyes.
Well, they'll soon be pulling into the station, so we'd best see where they're at…

Music from this issue
Beelzebub Jones – "Nicotine, Liquor & Blasphemy"
Eagle Stone Collective – "Dusty Coyotes, Burning Eyes"
Marcus Eads – "Cut Bank Blues"
Marcus Eads – "Elk River Blues"
Marcus Eads – "Woke Up This morning With My Mind Stayed on Jesus"
Marcus Eads – "Above Snakes"
Marcus Eads – "Coffee Boiler"
Marcus Eads – "Battle Brook Canoe Route"
Marcus Eads – "Boundary Layers"
Plate Mail Games – "1890s Train Station Platform"
PlateMail Games – London 1860's

Follow your Intrepid Marshal on Twitter
Follow Porter Holt on Twitter.
Follow Joshua Young on Twitter
Be a part of the Unofficial Deadlands Discord!
Podcast: Play in new window | Download
Subscribe: RSS