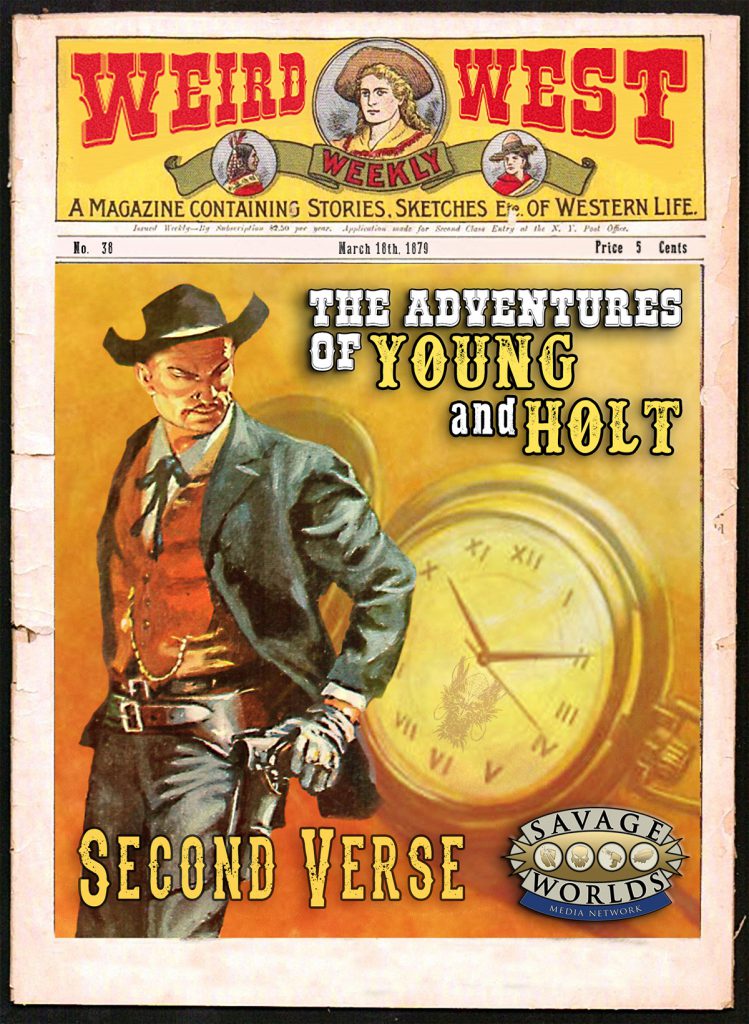 In this issue… Porter Holt is about to meet an old friend. Of course, it all depends on your definition of "friend." Either way, it's a reunion he's likely not looking forward to.
We're losing daylight, so let's where he's at…

Music from this issue
Beelzebub Jones – "Welcome to the Forsaken Territory"
Beelzebub Jones – "Rattlesnake Interlude"
Beelzebub Jones – "Hangman's Hill (part one)"
Eugene Regret – "The Colorado Trail"

Some Sound FX from Platemail Games

Follow your Intrepid Marshal on Twitter
Follow Porter Holt on Twitter.
Follow Joshua Young on Twitter
Be a part of the Unofficial Deadlands Discord!
This game references the Savage Worlds game system, available from Pinnacle Entertainment Group at peginc.com. It is unofficial Media Content permitted under the Media Network Content Agreement. This content is not managed, approved, or endorsed by Pinnacle Entertainment Group. Certain portions of the materials used are the intellectual property of Pinnacle, and all rights are reserved. Savage Worlds, all related settings, and unique characters, locations, and logos and trademarks are copyrights of Pinnacle Entertainment Group.
Podcast: Play in new window | Download
Subscribe: RSS