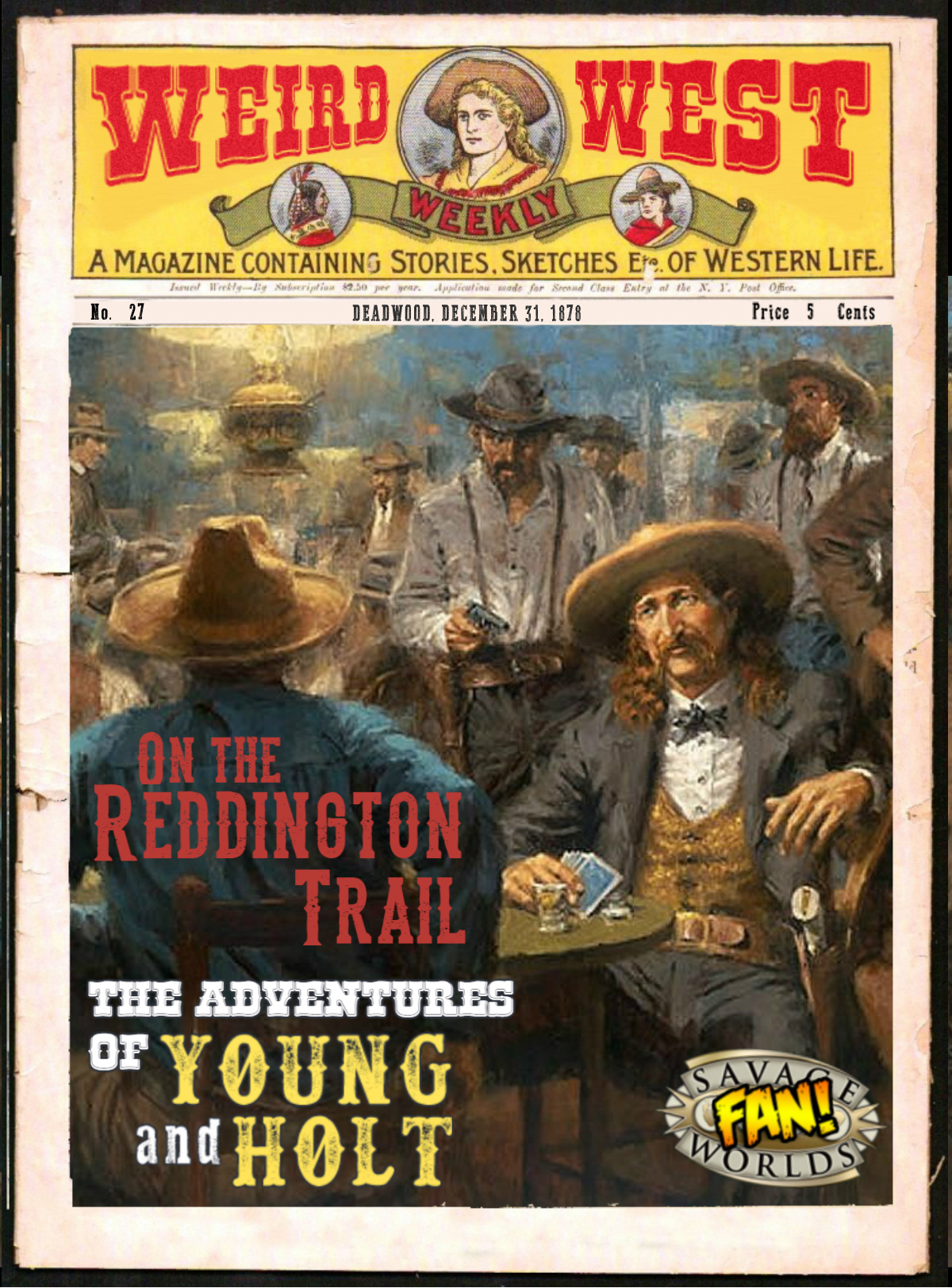 In this issue, Young & Holt start to plan what to do about Reddington. That is, assuming Porter doesn't get too distracted by seeing where Wild Bill was shot, and learning more than he may want to.
So back to Deadwood and seeing where they're at…
Music for this issue:
Intro Music – Eagle Stone Collective "Sighting at Bigtooth Ridge"
Marcus Eads – "Minnesota Waltz"
Eagle Stone Collective – "Medley Untitled 02"
Sound FX from Plate Mail Games
Follow your Intrepid Marshal on Twitter
Follow Porter Holt on Twitter.
Follow Joshua Young on Twitter
Be a part of the Unofficial Deadlands Discord!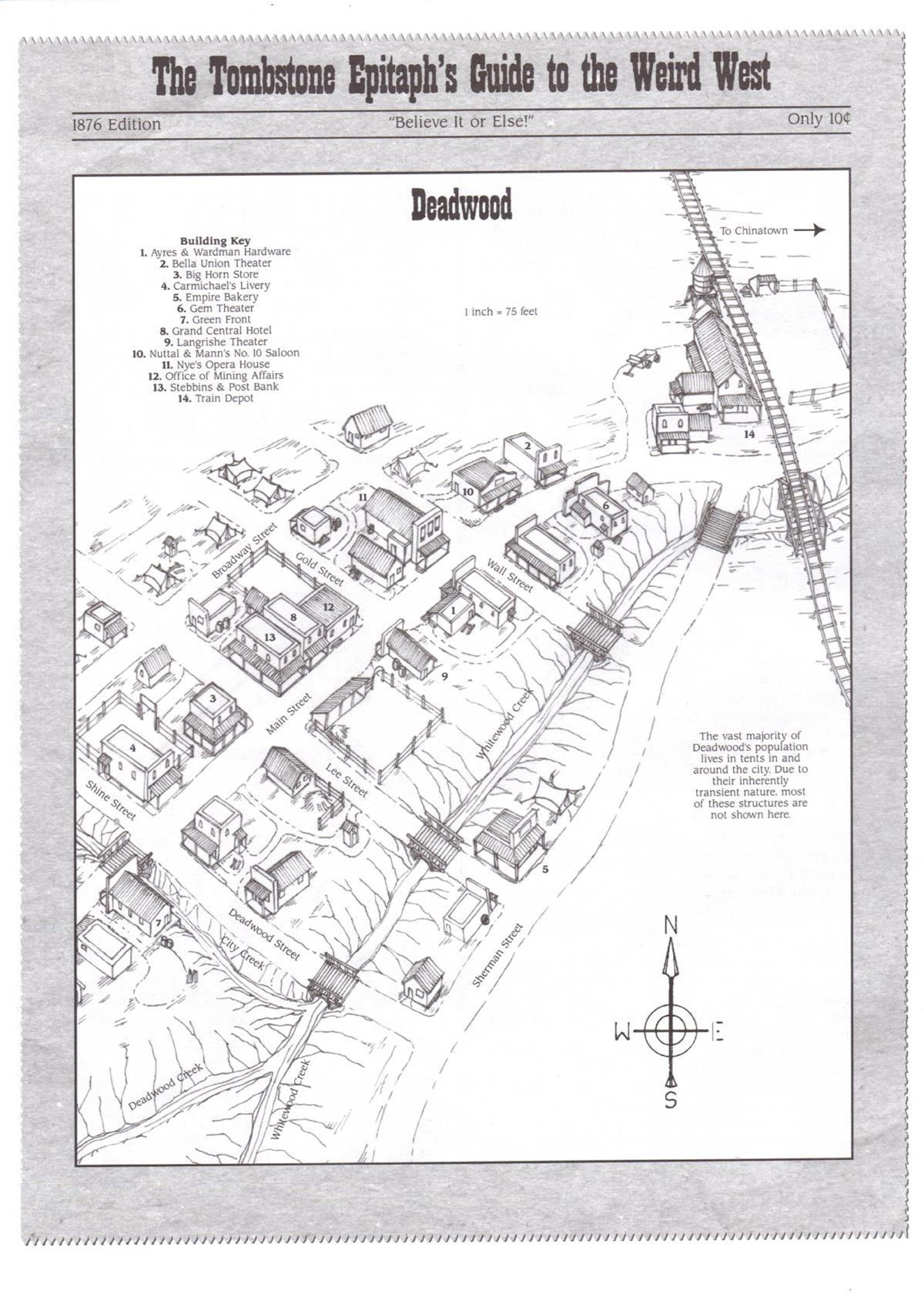 Podcast: Play in new window | Download
Subscribe: RSS