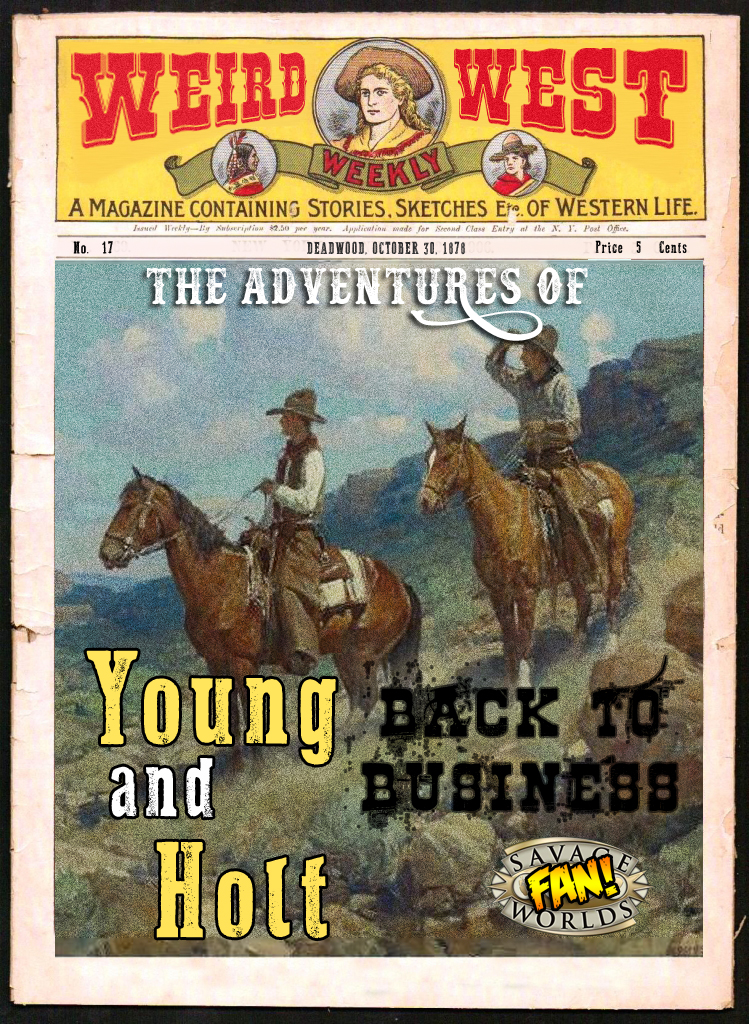 In this issue, Young & Holt wrap up their affairs in town – Joshua agreeing to find Sylvia's brother Francis in Fargo, and Porter receiving one last gift from H.B.. Then it's back on the trail to Fargo and the rescue of Porter's friend Regina, but with a stop for some help in the town of Ortonville, that our heroes hope will be brief.
And a special note – the next few issues have a guest appearance of someone from Joshua's past. He goes by the name of Saul.
Oh, and one last thing. Stick around until the end of this issue. There may be something waiting for you.
Now, let's see where they're at…
If you are interested in the source material for the "Snake Oil" give by H.B. click here.
Intro music ("Lonely Cowboy") by Zitron Sound
"The Letting of Humours Blood from the Head Vaine" – Benedict Edwards – A Darkling Plain
"Dark Hymn of Creation" – Benedict Edwards – A Darkling Plain
"The Garden of Souls" – Caleb RK Williams – Born in the Black Stone
"Phoenix, AZ" – Benedict Edwards – The Gin Palace
"The Master" – Benedict Edwards – The Gin Palace
Follow your Intrepid Marshal on Twitter
Follow Porter Holt on Twitter
Podcast: Play in new window | Download
Subscribe: RSS